A garden is a space for rest, reflection, inspiration, play and entertainment. If planned well, your garden can accommodate all of these activities.  It can also be an extension of your living space.  That's where a landscape designer comes in.  We can help you plan the garden you desire.
We provide a variety of services, from a short-term consultation, to walking a project through the permit process, to a basic landscape design, to a planting plan that you can install over several seasons, or a combination design and project management.  Whether it is for your exterior or interior space, we can put together a team of people to install the collective creative vision.
Developing a unique space that is truly your own and works for your lifestyle is our goal.  Creating a new space or re-imagining an old space should reflect your personality, be functional, and serve as a refuge from a hectic world.
Welcome to The Sierra Studio and Sierra Landscape Solutions
Interior or exterior, designing a beautiful and unique space involves many elements:
Function, Form, Color, Sustainability, Composition, and Texture,  just to name a few.
Combining these elements with your needs, personality and lifestyle, with an awareness of your region and climate, can create the foundation for a truly successful design.
A successful design also includes paying attention to your location. Mountain living has its own set of challenges. We focus on the natural and historic environment, whether it's native plants, hardwood, or natural stone, using hardy materials to provide an authentic but beautiful space.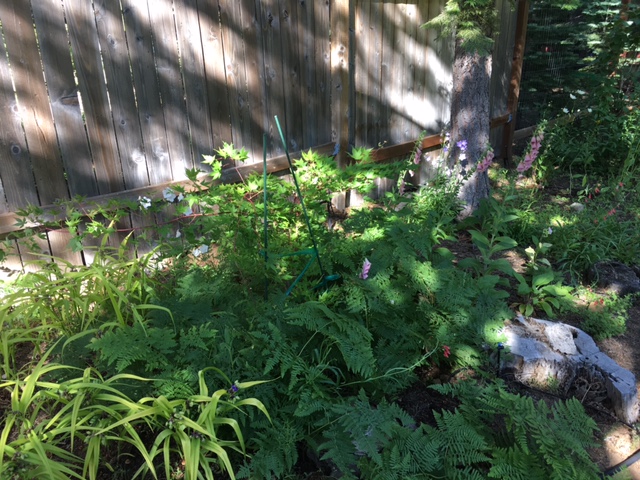 Next Steps...
If a one hour consultation can get you started, we can help.  If a design and plan that you develop within your timeframe and budget is what you need, we can help. If you simply need a fresh perspective, we can help.
How to get started?  A phone call or email will plant the first seed. Let's set up an appointment now.  By working together, we can create a space that is visually pleasing, maintainable, environmentally sound and functional. Call 530.318.7505 or email phylise@thesierrastudio.com